The driving demand expected for Melbourne's industrial real estate sector, post COVID-19.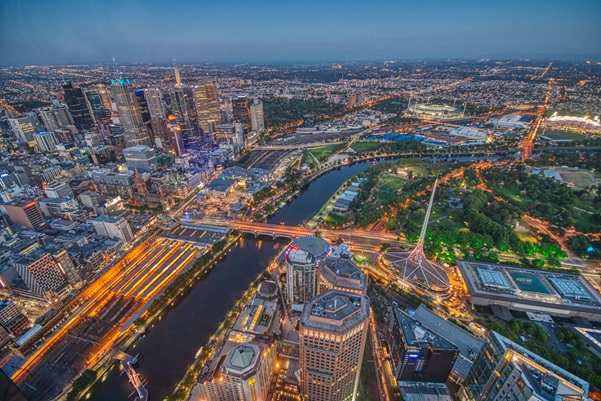 As we have watched the Covid-19 pandemic push many industries into chaos, everyone expected the same to happen with the commercial property sector. There is no doubt that the retail, management and hospitality sectors, represented in the property market by shopping centres, offices and hotels, are all currently facing significant challenges. Yet, while these sectors and the general population are adapting to Australia's new economic normal, industrial property looks set to boom in the coming months.
While many retailers temporarily closed storefronts in response to government imposed lock-downs, customers have still wanted to buy. Orders and deliveries have increased as customers who would normally have visited storefronts opted to shop online. From a property perspective, as volumes have dropped from traditional retail, there has been a responding increase in demand for warehouses and distribution centres, to cater to the increase in online purchasing. The e-commerce sector has grown 80 per cent, compared to the same time last year, in the first eight weeks of the pandemic, with volumes reflecting levels normally only seen at Christmas time.
As COVID-19 restrictions ease, the acceleration and saturation of online sales is expected to slow down. However experts in the sector believe that it won't revert to pre-lockdown volumes. Australia Post even delivered some insight into their current operation stating "The recent growth we've seen suggests that by 2025 online shopping will account for 16-18 per cent (of parcels) compared to 12 percent in early 2020".
As was the case before the pandemic, the sector towards the construction of bigger warehouses with greater levels of automation, to cater for an acceleration in online shopping and a more digitally connected consumer. This is ultimately expected to lead to increased demand for industrial real estate post COVID-19.
All Australian capitals are expected to experience direct growth in industrial property markets as a result of activity during the pandemic. However, Melbourne's industrial property hubs are projected to demonstrate more growth than in any other state. Melbourne's industrial market is forecast to reach its highest level in 10 years during 2020. Already Melbourne's industrial land values are growing at the highest rate nationally, at 22.8% for 1.6 hectare lots over the past year.
As Victoria is a hub for national distribution activity, it comes as no surprise that Melbourne's market will benefit hugely from a continued rise in demand. The unique combination of proximity to a major CBD, but with the benefit of significant amounts of real estate space within the outer suburbs, makes Victoria the ideal location. Large warehouse spaces supported by quality transport infrastructure can be located in close proximity to major company offices located within the business hub of Melbourne.
Another driver for the unprecedented demand in the sector is that capital allocation to the industrial and logistics asset class has now surpassed the volumes seen within the retail sector. This shows a material shift in investor appetites, with industrial and logistics seen as the key to stable long-term value and growth.
Trends like this indicate that demand is not expected to slow anytime soon. Vacancy rates for sought after warehouse and industrial spaces are not projected to increase in the near future. Rather, there is a projected chronic shortage of industrial and logistics space from Dandenong to Keysborough, offering real benefit to landlords.
Post Covid-19 demand in the Melbourne market, combined with already low vacancy rates, will likely prompt speculative warehouse developments around the state. This rapidly evolving market is creating opportunities for developers to undertake projects that will can capitalise on tight vacancy rates in areas in high-demand areas.
It is likely that more industrial property will be developed over the coming years to meet the needs of our population's newfound for love for online purchasing. A shortage of cold storage space and need for dangerous goods handling is also likely to drive demand for sheds and warehouses.
Any uncertainty felt within other sectors, due to the pandemic isn't being directly felt within industrial property. The sector is showing no hesitation in moving forward with the expected and current increase in demand. Melbourne's industrial real estate market is set to be one of very few sectors to see an increased in economic and financial activity during and following the pandemic. It will likely emerge from what was expected to be an incredibly difficult time, stronger than ever. An unexpected yet positive outcome for all those within the sector.