How to Get A Job in Fashion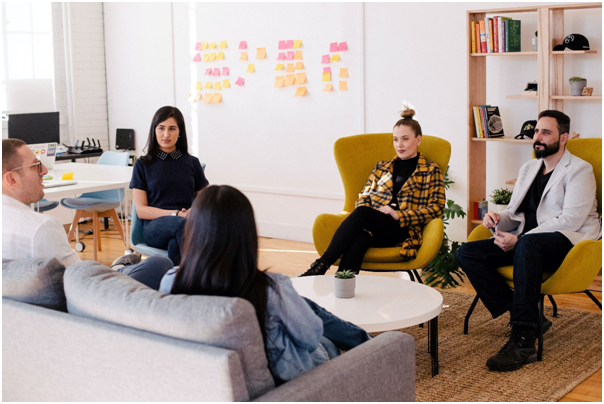 Today's outfit is just a mega quick one. I went for an interview for a studio assistant job this morning and this is what I wore, and guess what? I got the job on the spot! Now I'm not saying that it was the outfit that did it, or my beautiful new Ray-Ban Sunglasses, but it definitely plays a part. Working in fashion means that you don't have to go for the standard smart suit look, but your own take on it definitely doesn't hurt and you still have to look presentable, regardless of the fine boundaries. So, with that in mind – I also have about 5 years in Fashion and I get quite a few people messaging me on twitter asking for advice about their first steps into Fashion, so I figured i'd do a post on it and tell you everything I know and I hope that I can be of help to someone out there!
1) Consider university
You don't have to go to uni to get a job, but if you want a 'proper' learning experience and you have that time, it's a good thing to do and I don't regret doing it. There are a lot of employers out there who not only want experience (which is a must in fashion these days), but they also wanna see a BA or something on that CV. If uniisn't for you though, I would recommend interning until you drop! If you can show an employer that they can take you seriously without a degree and you have the relevant experience behind you and a passion for what you do (even if you start out on the shop floor), then you're just as valuable to an employer as someone with a degree. Some brands/companies do prefer to take on interns who are studying though, so creativity and persistence in how you approach these things is definitely essential sometimes!
2) Location, location, location
This isn't a huge biggie, but it does depend on what you want to do. Since I study design, I figured being around London was the best decision, as there isn't much of an industry anywhere else in England other than Manchester (who are definitely on the rise!).  I chose UCA Epsom. It's close to central London, we have a great reputation, we share tutors with the likes of Central Saint Martins and LCF and the rent is that little bit cheaper being on the outskirts.
Of course, London is totally obvious, but there are the odd places you can work all over the country. Great online stores like Boohoo and Missguided are based in Manchester and have tons of different opportunities when working for them, AQ/AQ are based in Leeds (also growing their own industry), and there are pattern cutting studios and trend forecasters all over the country as well as buying and merchandising opportunities for fashion agencies. The Drapers jobs website is really good for Fashion jobs around the whole country.
3) Try as much as you can
Sometimes, you think you know, but you really don't. Five years ago I thought making clothes and sketching would be so much fun. Turns out it isn't a 9-5, it isn't easy, and making things isn't for everyone – so that ruled out pattern cutting and manufacture for me. 'Dipping my toes' has worked for me. I've tried out many things and gained experience in a lot of areas, which employers actually really like – as long as you have some kind of direction you want to go in and an overall idea of your career, since after all, you can't flit around forever.
You may think that you want to be a buyer and work for a specific brand, but until you've interned and tried and tested it, I don't think you can be sure. I have friends who have interned at their dream companies and unfortunately, they had pretty bad experiences and it put them off for life. There are different experiences everywhere you go, some companies are huge scale and have a zillion departments and some are little studios where you're part of a small team. It's all down to personal preference.
4) Become a pro
Whether you're studying or not, taking things into your own hands and learning more never hurt nobody. I read a lot of books about all sorts of different careers. I love learning and I love knowing everything about everything and it does nothing but work in your favour because it's all towards getting you that dream job. It's just like the saying 'dress for the job you want', and along with that I would say act like the career woman you want to be, be professional always and make yourself the expert in the field you want to be a professional in.
5) Be prepared
Be prepared to work your little bottom off and start at the bottom, we all have to do it. But remember, the fashion industry isn't as big as it seems and people know people, so always be the best you that you can be and always be professional – you represent yourself in the end.  From my experience, I would also say be prepared to invest. Since I'm a designer, my investments are luxury fabrics, leather portfolios, equipment, professional printing and travel expenses – all the things I need to be taken seriously and look like a pro who's serious about what she does.
The same goes for other careers though, there is always something that you can invest in to keep bettering yourself.
And last of all, be prepared to be rejected. There are thousands of people fighting for the same things that we are, and sometimes, there is someone out there who is better fitted for a role than you are. You just got to keep on fighting and keep on working!