Top 5 Mac Apps for Playing Videos in 2020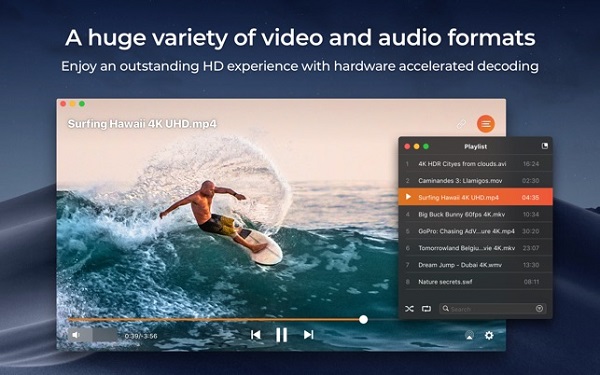 There are a lot of third-party video players for Mac. How we will determine which one is best? The best will be that which will be able to support video formats in maximum numbers and facilitates users with features like ad-free watching and shortcuts for convenient usage.
It is not easy to find the best video player for your Mac app store, so here we are suggesting the best 5 video player applications for your MacOS for your easy selection of any one of them. They will also support AVI Mac format.
5Kplayer
5Kplayer is one of the most efficient video players which users can use in their MacOS. This video player can support all formats of videos like 4k, 5k, etc. One good feature of this video player is that it allows users to download videos from YouTube. Some of the only radio stations are supported by this video player. You can also use this application for downloading music and hence this is an apt application for your MacOS.
Cisdem Video Player for Mac
This video player can be the best choice if you want to play most of the video formats easily. High-quality videos like 1080p, 4k, etc. are easily accessed by this video player. You can get this application free and the interface is quite good for the usage of the regular users. You can find more information about this app on the app store.
MPlayerX
If you are a lover of watching online videos and movies, then this video player is suitable for you. If you are watching any season, then the next episode will be automatically played. You can use your Mac home theatre for better audio experience and it can be controlled by the Apple TV remote. Videos of almost all the formats are supported by these video players and hence you can use this for your MacOS.
VLC Media Player
The VLC media player is regarded as one of the best video player application, not only for Mac but for Android and Windows. This video player application is known for its best user interface and soft keyboard controls. Many Mac users are using this for this and have a great time. You can use this as a default player for CDs or DVDs. There are many playback formats available here and some of them are WMV, MKV, MOV, M4V, MPEG, AVI, etc.
Elmedia Player
There are two versions available for this video player, free version and the other one is the pro version. You can watch online video with the help of this video player and perform basic edits like brightness and sound controls. Lovers of videos and music must get this application for their Mac as this is one of the best applications for playing videos of any format.You can find more information about this app on the app store.
Here are some of the best media players and you are free to choose the best media player for MacOS. All of them are best in functions and features.