Telugu Movies Which Motivates You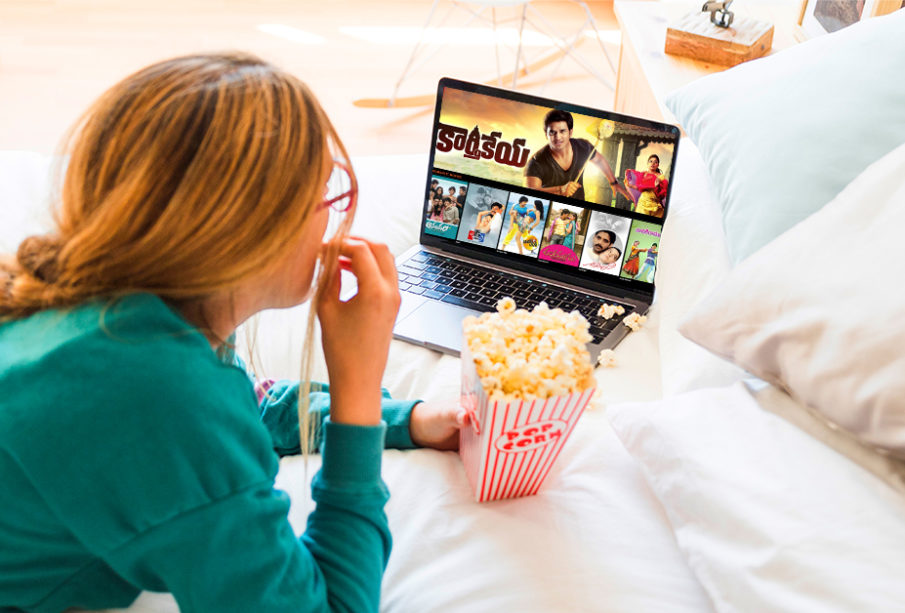 Human beings are visually intelligent. We don't forget anything that easily, which we see. Cinema is regarded as one of the most influential art forms. We learn many things like history, culture, people, and life from movies. Movies don't just entertain us but also educate us in many ways. If we go back and take a look, we will find many Telugu motivational films that have influenced us in the right and wrong ways. Movies also expand our knowledge and understanding.
Many Telugu motivational movies have inspired us and changed our outlook towards certain things. Check the below Telugu motivational films in aha. 
OKKADU: In pursuit of his dream to win the national kabaddi championship, Ajay accidentally lands in a fight with a notorious factionist Obul Reddy while saving Swapna. With two missions up his sleeve, how will Ajay pass through this journey? While Gunashekar directed this fantastic film, Mahesh babu nailed the role of Ajay. 
KARTAVYAM: Vyjayanthi is a sincere police officer who challenges a corrupt politician and his son for assaulting a girl. The rest of the story is about how she handles the consequences. Vijayashanti's power-packed performance is the highlight of the film. Mohan Gandhi directed this film, and AM Rathnam produced it. 
TAGORE: A professor decides to take on the corruption and forms ACF to eliminate the evil in society. 
VASU: While Vasu is struggling between his passion and his father's forceful wish, his crush Divya encourages him to propel his journey. Will Vasu pursue his dream? 
MISTER PELLAM: Life comes to a standstill when Balaji is fired and wrongly accused of betrayal at his job. With his wife working hard to make ends meet, he must prove his innocence.
MEE SREYOBHILASHI: Rajaji leads a group of people who are unable to solve their problems and wish to commit suicide. While this news reaches the police, they are in search of the group.
You can watch Telugu movies online on a 100% Telugu content platform.