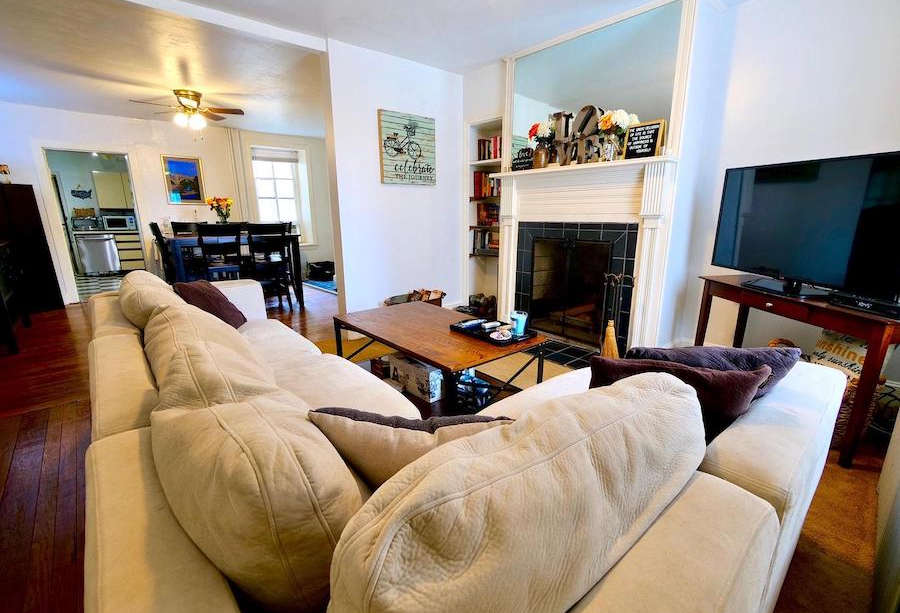 Manayunk offers the best of both worlds, big city luxuries, and small-town living. Originally a mill town, Manayunk grew into a quaint and quiet river city.
Housing in Manayunk
Unlike many of the other towns hit by urban revitalization, it offers both high and middle-income living. Some of the Manayunk apartment buildings come with much of the same luxuries as innercity high rent highrises, without the corresponding price tag.
It also has its fair share of multimillion-dollar housing and middle-income suburb type living. You can find a house, apartment or condo no matter what your income level. The median purchase cost of a home in Manayunk is around $200,000, and the median rent is about $1,400.
Shopping in Manayunk
Along the main street, there are quaint, independently owned shops and retailers. If you are looking for a supermarket, Manayunk offers specialty groceries, farmers' markets and big chains all within a short distance.
Food in Manayunk
For being a small neighborhood, it has a surprisingly diverse food scene. It offers everything from oriental to farm to table dining, all with a cozy neighborhood environment.
Culture in Manayunk
This neighborhood offers a bit of local flare with Pretzel Park, a park containing a six-foot-high statue of a pretzel as well as colorful conflicting stories as to why it is named after this popular snack food. This is where they hold the annual arts festival, a two-week affair featuring 300 artists and exhibitions.
Getting Around in Manayunk
Getting around is not nearly as difficult in this area as it is in many others. There are a plethora of bike paths, lanes and trails, and there are also trains and buses. You do not need to drive a car to make it to popular destinations within the neighborhood and the surrounding city.
Manayunk naturally blends two worlds. It is cultural, comfortable and affordable.