ADUs and Why To Consider Them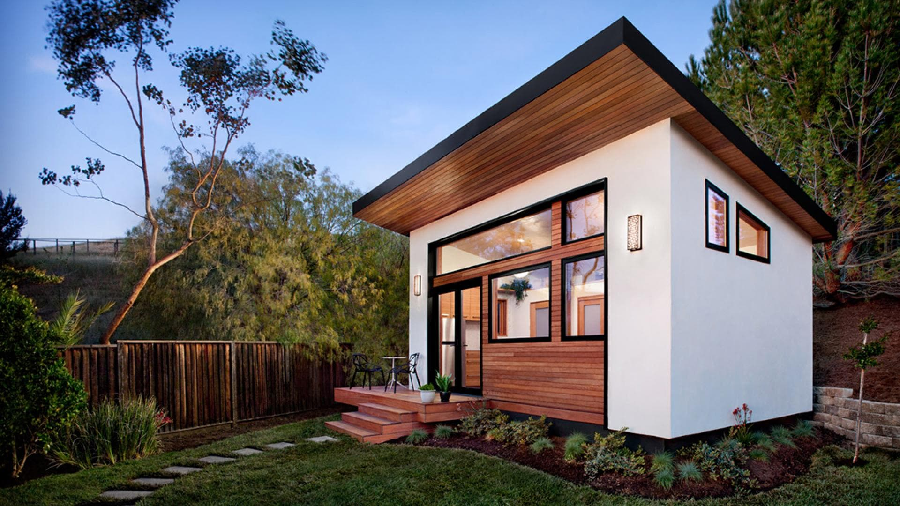 Many people have been turning to accessory dwelling units (ADUs), which are sometimes known as in-law units, granny flats, carriage houses, and garden cottages. These small homes are secondary housing units that can come in different structural forms. These homes can be detached, garage conversion, above a garage or workshop, and more. These homes can be beneficial and a great addition to a home in many cases.
Benefits
An ADU can be a benefit for not only the resident of the home but to the community. An ADU resident can add additional revenue to the surrounding community. ADU's also use less power and utilities because they are smaller. It can be a good secondary source of income for the owner if they are interested in renting or even using it as an Air-BnB space. Turning a space like a garage into an ADU is a lot easier than building an additional space and can be easier than adding onto the home to create extra usable space. One cool thing about ADUs is that they are given their very own address, so personal mail is sent to the ADU rather than to the main house on the property.
Uses
An ADU can have multiple uses. It can be an additional space that is turned into a rental property for extra income, but it can also be a space that is used for additional family members. If you are potentially looking for assisted living options for older family members, housing them in an ADU on your property will keep them close, while they keep their own space. It can also be a guest house for friends and family who are staying in town. If you are interested in just having additional space, an ADU can be an office or other personal room. An ADU can serve many purposes and even be a multipurpose room that can be used for many different things throughout the year.
Decorating an ADU
Decorating an ADU can be very similar to decorating a tiny house or maybe a dorm room. ADUs are typically on the smaller side and if you are planning to fully furnish yours for someone to live there for an amount of time, it is important to know tips for decorating. Finding convertible or foldable furniture will be helpful in a small space like this one. If you are transforming a garage or shed into an ADU, the first step would likely be to find a way to insulate the place, but then you can focus on a nice coat of paint and really turn the place into a homey space. In some ADUs, the beds can be lofted, adding additional space under the bedroom.
Having an ADU can be a beneficial and good use of space on your property if you want it. They not only benefit you but can be a benefit to others as well. It is good to note what you would want to use the ADU for before beginning the process of adding an ADU. They can be very useful if you decide that it is best for you