Know With What Styles Cowboy Boots Come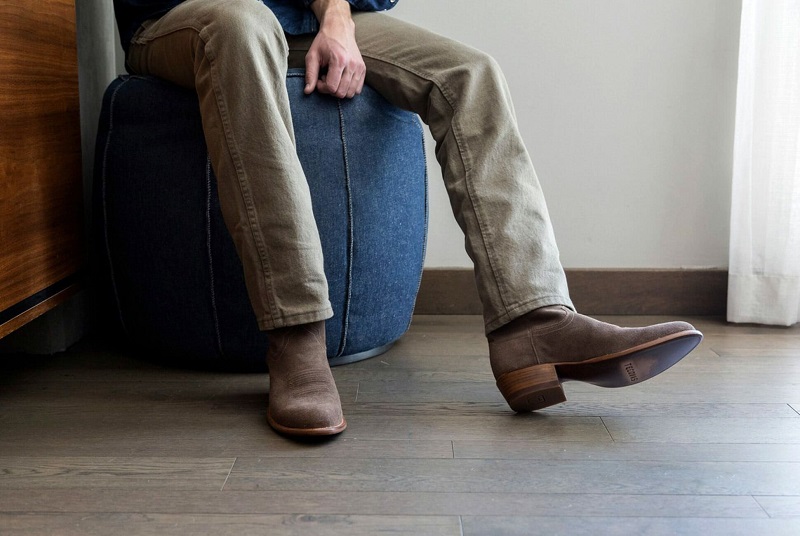 If you are looking to add to your looks, buying a pair of stylish cowboy boots is one of the best things you can do. Apart from enhancing your looks, the boots will also help you to improve your overall personality.
You might perhaps not yet know that owning a pair of cowboy boots matters much in your life. The investment you put in will not go waste but will bring in significant value for your money.
It will help if you keep in mind that if you spend long hours on your feet, then a pair of cowboy boots is a must to get the right support apart from a comfortable feeling.
As such, owning a pair of cowboy boots is not at all a luxury, but a necessity, given the benefits you derive from it. A pair of cowboy boots is an essential part of your outfit, and it serves many purposes, from function to fashion.
Choosing the Right Pair of Cowboy Boots
Cowboy boots come in many styles. As such, choosing the right pair for you is not an easy affair. As such, it will help if you make some efforts to choose the right pair of cowboy boots for you before you finally put your money in purchasing it.
So, let us find out the styles of cowboy boots:
The Classic Western
Classic Western Design is simple and straightforward. The shaft of such cowboy boots is around 12 inches long.
The Shortie
Cowboy boots with the Shortie design are short, as evident from the name itself. They are shorter than those with Classic Western style. The shaft of cowboy boots with the Shortie style is of around 6 to 10 inches in height.
The Western Workboot
If you are up on your feet most of the time during the day, then cowboy boots with Western Workboot style are the best choice for you. Boots with this style have heels at the bottom. These boots are functional, durable, and comfortable.
The Buckaroo
Cowboy boots with Buckaroo style bear a shaft length of around 14 inches. It is higher than that of cowboy boots with the Classic Western design. The design and stitching of cowboy boots with the Buckaroo style are more pronounced.
The Stockman
The distinguishing features of cowboy boots with the Stockman style are rubber sole, shorter heel, and wider toe box.
Conclusion
It will help if you refrain from purchasing a pair of cowboy boots in haste. Instead, you need to spend some time going through various styles to figure out the right pair. Once you find out the right pair, buy it.
There is no need to say that cowboy boots do not come cheap. And that implies that you need to take adequate care for maintaining your pair of cowboy boots so that it plays a long inning. Refer to the infographic in this post to know how to take care of your pair of cowboy boots.