3 Great Illinois-Made Edibles at Your Chicago Dispensary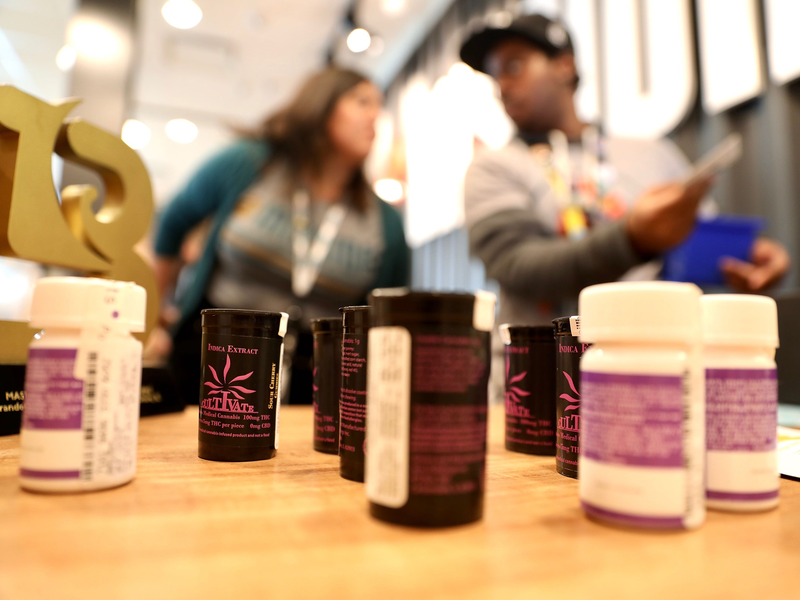 With legalization in full swing in Illinois, you'll find that there's an ever-growing range of quality products in stock at Chicago dispensaries. Here are three delicious edibles produced by premier Illinois medicinal cannabis companies.
IESO Canna-Sours Sour Neon Smileys 
IESO is an Illinois-based company that aims to create products that prioritize patient needs and care. They employ teams of horticulturists and scientists to create products that address the wide variety of conditions, like depression, anxiety or insomnia that cannabis is able to treat. Canna-Sours Sour Neon Smileys feature a hybrid strain of cannabis, with each package provides five pieces, each offering five milligrams THC.
PTS Raspberry Lemonade Tonic 
Progressive Treatment Solutions is a medicinal cannabis company based in Illinois, and the company is known for having a forward-thinking approach to cannabis cultivation. The PTS product line includes a variety of delicious edibles, including candies and popsicles. PTS Raspberry Lemonade Tonic is infused with a hybrid strain and has 97.2% THC. You can find this tasty product, as well as plenty of other unique flavored beverages, at your nearest Chicago medical marijuana dispensaries.
Nature's Grace and Wellness White Chocolate Key Lime Crunch Bar
Nature's Grace is and Wellness is a family-run company out of the Spoon River Valley in Western Illinois. Nature's Grace is known for utilizing best-practices in extraction to provide only the highest quality medicinal products. The White Chocolate Key Lime Crunch Bar is infused with a hybrid strain, and the candy bar offers users 100 milligrams total THC. With this product, you get the delicious flavors of key lime and an interesting crunch – it's really an edible worth trying.
There are a lot of options available at your local dispensary. If you're looking for something delicious, and maybe a little bit different, try each of these tasty Illinois-made options.