Some nifty tips on picking the best kitchen tiles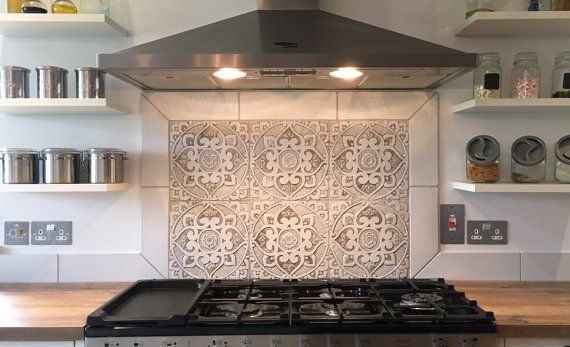 Zero compromises on quality
Efforts to circumvent or evade the costs of a quality finish will prove to be disastrous. Kitchen tiles should mandatorily be heavy-duty in nature, owing to the functions of the space which will naturally attract the unsavoury sight of food stains and moisture. You want your tiles to be sturdy and resilient to damage. Consult a professional in the business. For instance, Carreaux Metro kitchen tiles have a range of Italian porcelain collection that will add panache and elegance to your livings space.
The term "tile" refers to a strong material that is fixed in rows on the floor or walls. In flooring, it could be bamboo, vinyl tiles, or porcelain; while the kitchen tiles can be made of ceramic or glass. Glass tiles are commonly set aside for backsplashes. You should determine which material goes where. Tiles are also used for kitchen countertops.
Gauge the expenses and how much you're willing to cash out on the project. Custom-designed ceramic or vinyl tiles are extremely expensive. It's best to do some research before-hand. There are stores dedicated to helping clients estimate the price of a tile or material before getting started.
Take into account your lifestyle
Kitchen tiles may be strong but nevertheless, it requires regular maintenance. Ceramic tiles are a popular choice as they are known to be resistant to heat, making it the ideal choice for countertops. But in comparison to porcelain, they are much less impermeable. Do you have kids? Or pets? Consider the pros and cons well in advance and choose wisely.
Tiles that are good insulators can trap the heat, thereby minimizing your bills.
Run your hand over the tiles to get a feel of the texture. At the end of the day, you're going to have to live with your choices so make sure it's worth it.
There are endless options in this regard. You can choose to have incandescent tiles, painted or patterned ones. Although, they must be strong enough to endure grease, oil and vigorous cleaning. You could choose from a horde of materials like glass, metal, stone, porcelain, or ceramic. Custom designs can add some pizzazz to your décor. There is no dearth of options, especially in terms of budget. Just do your homework and go through your options before finalizing on the finished look.