Different Types Of Giveaways And Its Importance In Business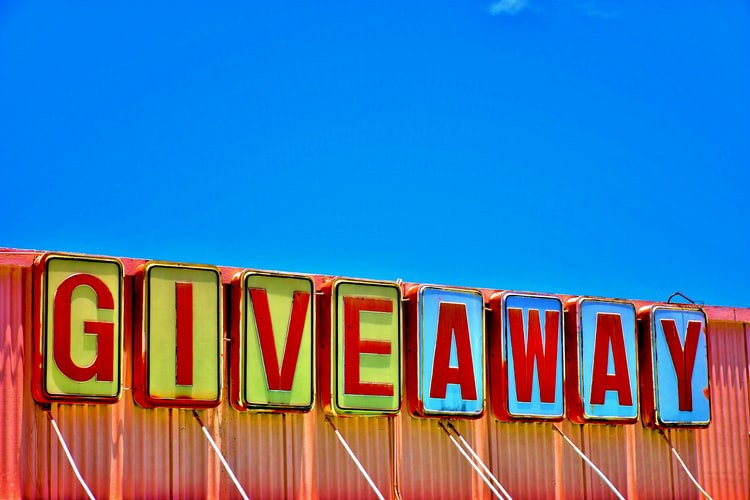 A giveaway is basically a marketing initiative. It's a technique to bring about more disclosure of your business, products, and services. There are usually five types of giveaways.
Giveaways in Social Media
These are magnificent marketing techniques to promote exposure and create followers of brands through social media such as Twitter, Instagram, and Facebook. These may consist of simple steps to participate in giveaways such as following the brand pages, liking the posts, mentioning the friends, etc.
Giveaways in Events
As for the current situation, lots of events are taking place digitally. Such events include conferences, concerts, or webinars. The organizers can encourage participation by using giveaways. They can carry out lucky draws during the event and cheer the people to check-in and participate.
Giveaways in Purchase
These are excellent for retailers. They can either reward the customers instantly for spending a certain sum of money on the purchase of products from your retailer shop or you can conduct the lucky draw from Random Name Picker for customers who spend more than your target amount to participate in the lucky draw contest.
Giveaways in Discount Coupons
It's also the best marketing tool for retailers. The retailer might provide some coupons, or offers while signing up or even on the special events, such as Christmas, the birthday of customers, etc. Generally, beverages and food stores are popular for such giveaways.
Also, the retailer can encourage people to purchase goods by offering a certain percent discount on goods for new members.
Similarly, such coupons can be made recurring where users need to gather points and those points can be redeemed to get offers or discounts. These points can also be a mystery gift where customers need to spin a wheel from a random name generator or any similar software and get a chance to receive certain offers.
Giveaways in Feedback/Review
It comes to great advantages for managers of parks, museums, or similar tourist sites. Also, it provides benefits to shopping malls, retail shops, webinars, events, etc. You can get to know the review of the individuals and take it as constructive feedback to improve your shortcomings if any. You can provide giveaways to every feedback to encourage the participation of the people.
These are different types of giveaways your business can offer to its customers. Moreover, here are some of the importance of giveaways to your business:
Bait For Customers
Every individual likes free stuff. Such giveaways lure the attendees. However, you are casting it throughout the internet, therefore, you should be aware of freebie hunters.
Promotion of Brands & Products
When you give the products and brands that people use, you can increase the exposure of your brands and company. Yet, you should be bold in the brand of giveaways and disclose the logo and information of your company.
Goodwill
Such giveaways create goodwill among customers. You should make sure that your giveaways line up with your brand and company.