White Label Reseller Hosting: Explained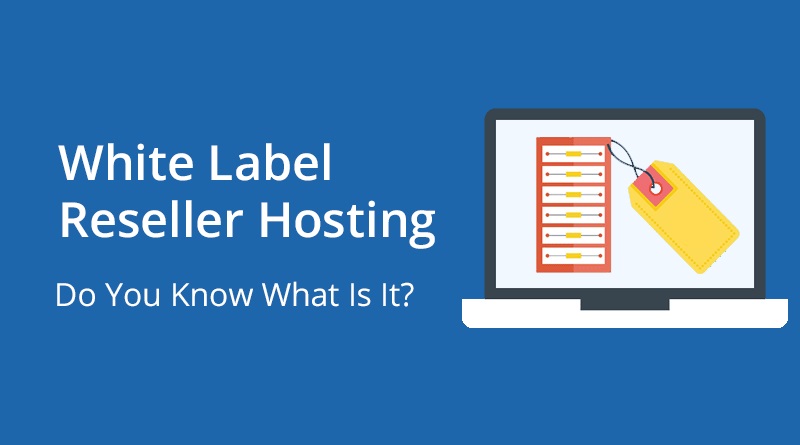 With the recent surge in the number of new websites being launched and a corresponding increase in the demand for website hosting services, starting a Reseller Hosting business has evolved as a profit-making opportunity. With a minimal cost of investment and basic technical skills, many people have turned Hosting Resellers and established profitable businesses.
Most hosting companies offer Reseller Hosting plans that allow Hosting Resellers to create hosting packages under their brand names and sell them to their clients. While resellers can choose between Windows and Linux cPanel Reseller Hosting, there is a feature offered across all reseller plans called White Label Reseller Hosting.
Today, we are going to talk about this feature and explain everything that you need to know about it.
White Label Hosting – Explained
As a Hosting Reseller, you purchase the best Linux Reseller Hosting plan (or Windows) based on the type of packages you want to create and the hosting environment that you think your target clients need. The hosting company manages the server, infrastructure, and hardware associated with offering hosting resources to you. However, if your clients know that the data centre and infrastructure are not managed by you but by a bigger hosting company, then most of them might prefer purchasing a hosting plan directly from the company. Hence, hosting companies offer a feature that allows you to sell web hosting without your clients knowing about the parent hosting company. This feature is known as White Label Reseller Hosting. You will be the hosting provider for them and their first point of contact in case of any glitches.
The following video gives a detailed guide to White Label Reseller Hosting Hosting:
Benefits of White Label Hosting:
1. Expand your existing business
If you already have a business and/or brand name and want to add web hosting to the list of services offered by you, then White Label hosting can be perfect for you. The hosting packages created by you can have your business/brand name and your clients would never know that you are not a web hosting company.
2. Create loyal clients by establishing trust
Would you buy a product/service from an affiliate/reseller or directly from the company?
Most of us would prefer buying it from the company. Ironically, with web hosting, Hosting Resellers have some benefits that hosting companies that resellers don't. Being smaller in size, resellers can create customized hosting packages and offer personalized customer service. Since White Label Reseller Hosting ensures that they are not looking at the brand name of a large hosting company being sold under your business name, it helps to establish trust with prospective clients and earn their loyalty.
Summing up
If you are looking for a reliable provider offering the best Reseller Hosting in India, then you need to start by assessing the requirements of your target market and choosing between Windows/Linux, SSD/HDD, resources, etc. carefully. Remember, your target clients will have specific hosting requirements. Ensure that you understand their needs, analyze your competition, and consider all aspects before starting a business as a web Hosting Reseller. Good Luck!