What is Chapter 7 Bankruptcy?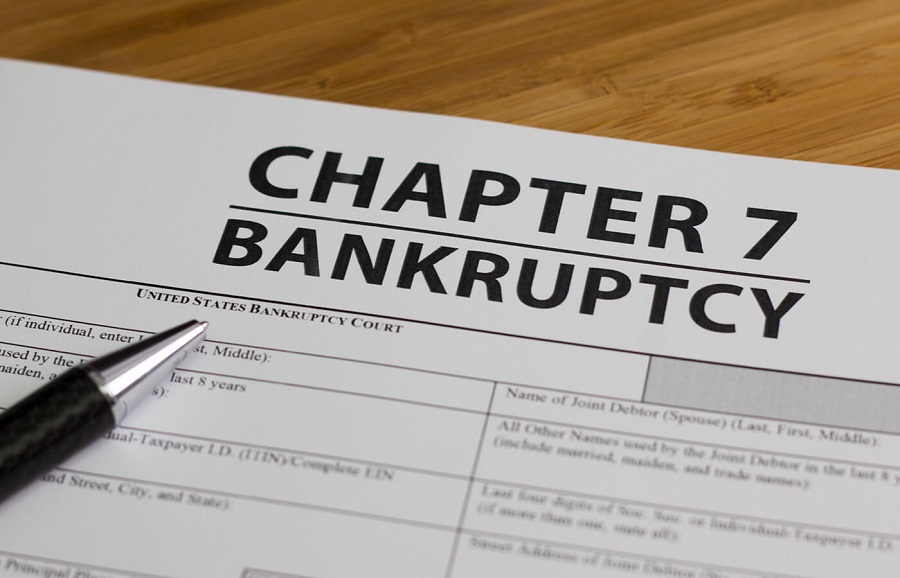 Americans filed close to 8 million Chapter 7 bankruptcy petitions between 2005 and 2017. Nonbusiness filings made up 97% of that bankruptcy. Bankruptcies totaled for 767,721 for 2017, down from the 2006 number of 1,085,209.
Unlike a Chapter 13 bankruptcy, Chapter 7 does not involve a repayment plan. However, it will affect your credit. The bankruptcy will show on your credit report for about 10 years from the date of the filing.
The Liquidation Plan
Chapter 7 bankruptcy, also known as liquidation bankruptcy, discharges most of the person's unsecured debt. Under this plan, individuals need not pay back balances on credit cards, personal loans or medical bills. A person may want to file for a Chapter 7 bankruptcy if:
Debts total more than half of the annual income

It would take over five years to pay off debt

Monthly income is below the median level

There is little to no disposable income
The Trustee
The court will appoint an impartial trustee to pay off creditors by rounding up all the debtor's nonexempt property and liquidating the assets. It is the job of the trustee to review the bankruptcy documents and verify all the financial information given. In addition, he or she will question the creditors' claims about what is due to them.
341 Meeting
About a month after the bankruptcy filing, the trustee will hold a meeting of the debtor and creditors called a 341 Meeting. A debtor's bankruptcy Maryland lawyer should attend this meeting with the client. The debtor, under oath, must answer questions from both the trustee and the creditors. Some questions concern information given with the bankruptcy petition, such as the schedules and statements.
Creditors may decide not to attend the 341 Meeting. In most cases, they only appear when they believe a debtor is hiding income or assets or lying on the bankruptcy paperwork.