Have a happy, Merry Christmas by selling your unwanted items to a Pawnbroker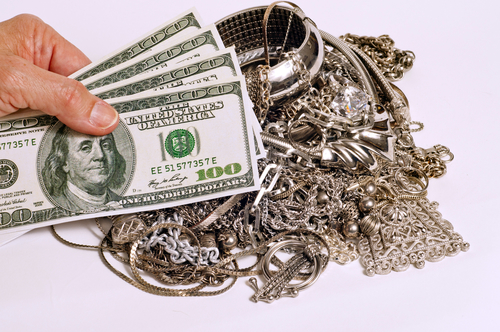 The year is almost over and everyone is looking forward to Christmas. A lot of people are wondering what they should be buying as gifts for their loved ones but then the year has not been particularly good for most people. Christmas doesn't have to be all doom and gloom. Take stock of the stuff you have in your house that you have never used or may never have any need for. You could package it and regift it or you could sell it to your local pawn shop. 
Pawnbrokers give out loans against items that customers pledge or they will pay cash for stuff that customers have to resell.
When you bring items in to a pawn shop, it gets evaluated and the Pawnbroker will make an offer based on the evaluation. If you bring in a an item that details for about $500, don't expect to get the exact retail value of that item, even if it's something you have never used. There is some advantage to bringing stuff that is unused and still sealed in its original packaging. Pawnbrokers will typically offer you 40-60% of the retail value of your used stuff but if it is still brand-spanking new, the offer could go up by as much as 5% higher. Knowing what the retail value of your items is might be helpful but in the end, you have to accept that the Pawnbroker needs to make a profit and he has to be able to assess how quickly he'll be able to sell that item. The Pawnbroker might be less inclined to offer a higher price for something that will stay on the shelf for months. 
Once you accept the offer that Pawnbroker has made for your item, you will be paid in cash in a matter of minutes. 
There are three things you can do at a pawn shop: get a loan, sell your valuables or buy something you like. If cash is all you want then great, but if you've had an eye on something a pawnshop is selling some brokers may even offer an exchange – you bring something you own in exchange for something that a pawnshop has for sale.
Pawnshops are a great one- stop shop. You can pawn, sell or buy anything ranging from jewellery, computers and laptops, smartphones and tablets, cameras, power tools, televisions, gaming consoles and a plethora of other things.  
With this being the jolly, merry Christmas, you could find gifts to buy for your loved ones using the money you just sold your own unwanted goods for. This takes the hassle out of Christmas gift shopping. Pawnshops are cheaper and you can save yourself the time it would take you to go from shop to shop looking for a gift you like and can afford.  
Pawnbrokers are usually friendly and the staff is always interested helping you get exactly the thing that you need. It is always in their best interest to be courteous and to close a deal. A positive experience is always good – a happy customer will return or give a favourable review.