Virtual Hair Salon App for Android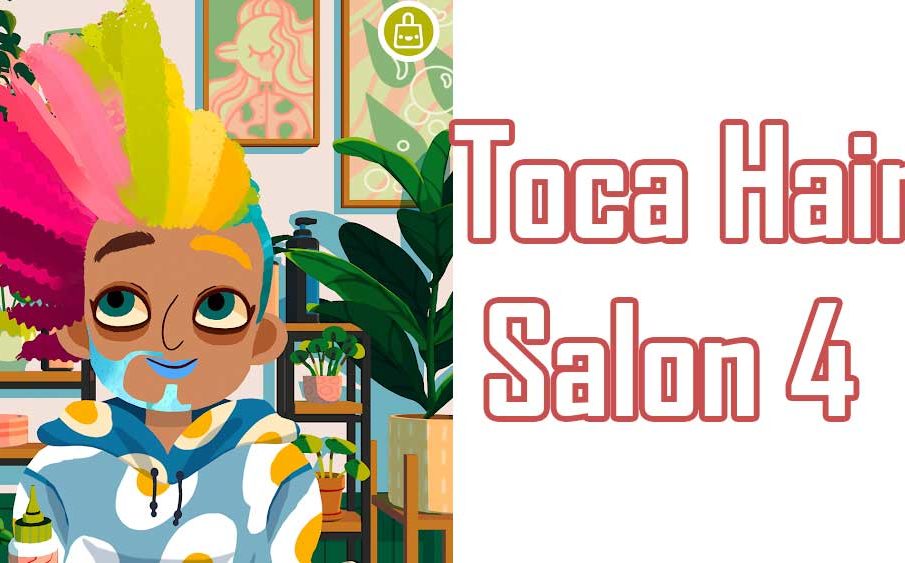 What do you know about hairdressing? Have you ever styled someone's hair before? Have you styled your hair for a special occasion, or you just put on that same ordinary hair style you put for a wedding and as well as when shopping? Well, how about learning some super fashionable hair styles by dressing characters' hair? I think Toca Hair Salon 4 is the perfect match for this super fun activity.
This Toca Hair Salon 4 is a mobile game application that can also be introduced as a hair dressing simulator where you can color, cut, style, and change the hair's texture according to your way. Generally, hair dressing is a combination of hair cutting, hair coloring, changing the texture of hair, styling, and many more. Thus, Toca Hair Salon 4 offers all these facilities where you can try them out with the characters you have given.
Toca Hair Salon 4 is a fun game that everyone in your family can play. Choose different characters and give them a perfect look by dressing their hair in unique ways. There are thousands of hair dressers in this world. May be you too love to dress hair, but you might have no customers. Toca Hair Salon 4 is the perfect app to live in your dream.
This app freely available on all most all Android app stores like Play Store, Amazon App Store, AC Market and etc. This app is not available for Android TV boxes. However, you can install this app on any Android TV box using Filelinked.
Features that you will obviously fell in love with within Toca Hair Salon 4
Hair and Beard Station
This station offers the facility to cut, trim, shave hair, and even re-grow hair if you feel like you need to grow so that you can style it in a perfect way. This is quite impossible to do in real life, but this feature makes the players interested in the game because of its magic in re-growing hair. This also offers hot tools for ironing, curling, and straightening hair, where you can try each and every texture to gain the perfect look on your hair. Moreover, you can dye your hair in any color you like. Color it from your most favorite color.
Face Station
You are all free to try out make ups in every color. This station offers you lashes, mascara, eyeliner, eye shadow, and blush as well. Design your characters' faces in face paint. Design it with a perfect design.
Style Station
Toca Hair Salon 4 provides you 100s of styles where you can change up the outfits, embellish the character with different accessories such as glasses, hats, necklaces, and earrings.
Photo Booth
Choose a background to snap a shot to your character with his or her perfect style. You can save your character in a photo book and re-edit it whenever you need it.
Shampoo Station
Shampoo Station is where you shampoo the hair. Shampoo and clean the character's hair and use the dryer to dry it quickly. You can even watch how their make ups drip away. Ha! Ha! Ha! 
Overview
The famous Toca Hair Salon 4 is offered by the award-winning game studio, Toca Boca, which is also popular at making digital toys for kids. In addition, this Toca Hair Salon 4 is well poised to compete with other hair dressing game applications because of its unique concept and the features it offers the users. So, click the install button and learn a new hair style on your own.
If your device does not have enough RAM to play this game smoothly, you can use RAM cleaning or performance boosting application like Clean Master. There are many other apps like NOX cleaner, AVG Cleaner, CCleaner and etc. Install your favorite cleaning tool for better gaming experience.